Cyber & Breaches Alerts – Week of Nov. 19, 2017
Curated Data Breach News Read
Robert Powell: What retirees should do in wake of Equifax data breach Retirement columnist Millions of people, roughly 143 million Americans, were affected by the Equifax EFX, +1.63% data breach. And some of those millions were retirees. The internet is filled with advice today about what consumers should do now.

"More resource in what to do to prevent and be safe from data breach with your account on this site -Click on Identity Theft Menu Link"

But are there things that retirees should do or consider to protect their identity that are different from those not yet retired? "Yes, retirees need to take extra steps to protect their life savings," said Elizabeth Loewy, general counsel and senior vice president of industry relations at EverSafe, an identity theft protection service.
Millions caught in South Africa's 'worst data breach – Bee Praiz Blog The information contained in a 27GB file was discovered by Australia-based internet security expert Troy Hunt earlier this week. It contains their names, full identity numbers, income, gender, employment history, contact numbers and even home addresses. South Africa's population is about 54 million, so more than half of the country is affected by what has been described as the country's worst leak of private data.

" US and Europe is not the only nations, Data Breach is spreading all over the word! Read by clicking the news title link to visit and read the entire article."

The country's State Security Agency (SSA) would not be drawn into discussing the implications of such a breach and whether it could threaten security. We are looking in to the matter. There is an investigation.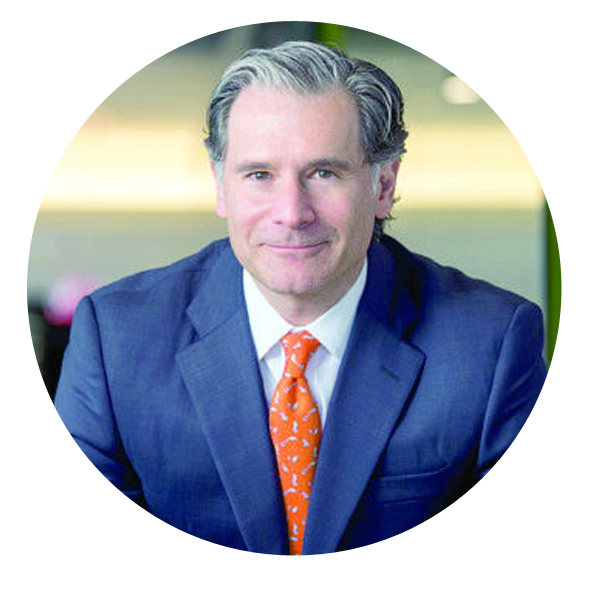 Protecting Your Identity in the Aftermath of the Equifax Breach | Andrew Zashin, Esq. | clevelandjewishnews.com Protecting Your Identity in the Aftermath of the Equifax Breach ANDREW ZASHIN Save B y now you have probably heard that Equifax's database was breached sometime this past summer. Announced only in September, cybercriminals gained access to about 145.5 million consumers' personal data. Some consumers in the United Kingdom and Canada were affected as well. Data stolen included full names, Social Security numbers, birth dates, addresses and even driver license numbers. More than 200,000 credit card credentials were stolen as well.
Holiday Shoppers Warning
Buyer beware: How data breaches change holiday shopping for consumers | Duluth News Tribune Buyer beware: How data breaches change holiday shopping for consumers By April Knutson on Nov 17, 2017 at 8:15 a.m. Stock image FARGO — While some may be looking for an identity to steal, according to area fraud officers, other holiday shoppers are looking for the best deal. Before the holidays hit — and you start zipping around town or surfing the internet — you might want to evaluate if your personal information is at risk and decide how to protect yourself. "About six years ago, my own parents had a trip to the Philippines on one of their cards," says Dan Hendrickson, communications manager at the Better Business Bureau of Minnesota and North Dakota. "They haven't ever been to the Philippines.
—
Interesting Read
THE WORLD MOST POPULAR HACKING GROUPS/HACKERS TOP 10 MOST POPULAR HACKERS IN THE WORLD . Hello everyone, it's your regular and best writer RuS and today we are going to list down the Top 10 Hackers in the World so join me let's go Before we go let me just say that im not known to this kind of stuff so my countdown would be taken from a source of which i would give a link also Source: THOUGHT CATALOG.
Ten most Malicious Hacker…Click the news title link to visit and read the entire article.
NUMBER 1: The biggest military hack by Gary McKinnon Gary McKinnon was obsessed with ufo information, believing that alien exist and NASA qnd the Military are keeping that information on a very low scale He actually hack 97 US military and NASA computers by installing a virus, after gaining access he deleted some files and because it was probably easy for him he made a move by putting a notice on the website with the saying "Your security is crap" , lol right? At least he found out there was nothing interesting there, probably… He did all this in 24 hours, affected 2000 US military Washington network computers NUMBER 2: Hacking into CIA,FBI,SONY etc Lulzsec (Lulz security) A blackhat hacking group called Lulz security hacks into Sony, News International, CIA, FBI, Scotland Yard, and several noteworthy accounts Hacking into a news cooperation and putting a fake death report, although they claim to had retired but their moto "laughing at your security since 2011!" Still lives on Many believes the group created an awareness on security NUMBER 3: Breaking into Google, Microsoft and Yahoo, Adrian lamo Although he was later arrested for hacking into Yahoo!
Google Alert – credit card credit card As-it-happens update ⋅ November 19, 2017 NEWS Authorities combating credit card skimming at gas pumps Murray Ledger and Times LOUISVILLE, Ky. (AP) — Federal authorities pointed Friday to multiple arrests and convictions in Kentucky as just the start of a crackdown on credit card skimmers who target gas pumps to steal personal information. Six cases in the Louisville area alone snared thousands of victims for combined losses … Flag as irrelevant Cluck-U employee arrested for credit card fraud Parsippany Focus He was subsequently placed under arrest and transported to police headquarters where he was charged with one count of Third Degree Fraudulent Use of a Credit Card ; one count of Fourth Degree Credit Card Theft; one count of Fourth Degree Forgery; one count of Fourth Degree Identity Theft. He was … Flag as irrelevant Card transactions soar 84% in September 2017 to Rs 74090 crore: Report Economic Times MUMBAI: The debit and credit card transactions have jumped to Rs 74,090 crore in September this year, up a hefty 84 per cent as compared to the same …